CONCRETE IMPRINT
PRINTED DRIVEWAYS & PATIOS
Multiprint Driveways is a family run business that have been laying pattern imprinted concrete driveways in South East London and Kent for over 20 years, No project is too small or large.
5 year guarantee on all Installations.
(Postcodes covered: DA, SE, BR and some ME)
0800 7312757 / 07930 434317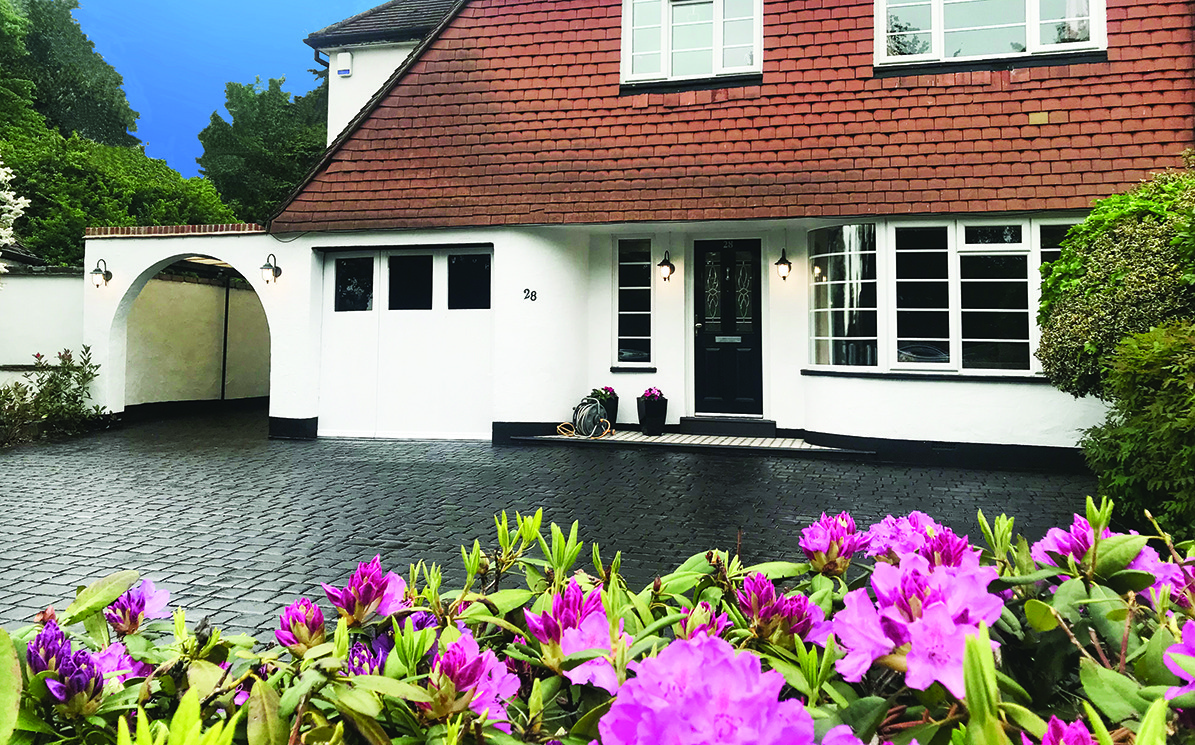 Get Your Free Quote
DA, SE, BR and ME postcodes covered
FREQUENTLY ASKED QUESTIONS
Q -HOW LONG WILL THE DRIVE LAST?
If laid correctly and with the occasional reseal a pattern imprinted concrete surface should last indefinitely. I still see driveways I installed 20 years ago and they still look great.Have we missed anything out ? If so please don't hesitate in contacting us with your query on 0800 731 2757 or Email;
[email protected]
Q -How long will it take to carry out the job?
Dependant upon the size of your project, it normally takes between 2 and 5 days. We only leave your job if weather conditions dictate or are waiting for the concrete to cure. Normal installations though is only a few days. We do have to return 4-8 weeks later to apply the sealant.
Q -To what depths do you dig out?
This depends on the ground conditions we come across. We need to accommodate the imprinted concrete slab which is usually 100mm-125mm thick for a standard driveway. This needs to be laid on a solid sub base. If the hardcore beneath the existing area is found to be good and to the correct levels this will not be disturbed but will be re-compacted as required.
Q -How deep do you lay the concrete?
On a normal domestic driveway we pour the concrete to an average depth of 100mm – 125mm and on patios or pathways to a depth of between 75mm-100mm.
Q -How do I access to my home once the concrete has been laid?
When planning any installation access is one of the primary considerations. Even though the concrete can be walked on the next day we aim to keep the inconvenience to a minimum. There are a number of options available, including the temporary removal of a neighbour's fence panel or using planks / walk boards, which would be set up securely between a doorway and a firm piece of ground. There is always a solution!
Q -Once the drive has been laid, how long do I have to stay off it?
The concrete will be set sufficiently by the following morning for walking on, and 5 days curing time to take the weight of a normal domestic car.
Q -What is the lead time before installation starts?
At Multiprint, our lead times depend on our work load when the order is placed but normally will be between one week and six weeks. If you have a particular need we may be able to bring your fitting date forward.
Q -Can I see examples of your work before I go ahead?
You sure can. We will be more than happy to offer you a list of completed pattern imprinted concrete projects in your area of varying ages, colours and styles. You should also find a list contained within The Multiprint driveways company brochure.
Q -How strong is the concrete?
We will advise on the suitable depth of the concrete and weather it requires any further reinforcement when we have our initial discussion. Generally a slab 100mm – 125mm thick is sufficient for a standard driveway.
Q -Can the concrete crack?
Unfortunately, yes it can. The risk of cracking can never be completely ruled out with any type of concrete paving, however, In our experience, if any cracking does develop it will generally remain barely visible as an hairline fracture and can be injected if the crack ever opens up.
Q -Can the colours fade?
No. The colour pigments used in the decorative concrete process will not fade. If the colour seems to be getting paler then this is usually an indication of the surface needing resealing. You can call Multiprint to arrange a reseal at a very small cost or purchase a resealing kit from us direct for around £250.00.
Q -Does the choice of design and colour affect the price?
No. The design and colour does not affect the price, which means we are not restricted in creating the best effect possible. Coloured boarders and circles are normally chargeable though.
Q -Is it necessary to have a skip outside my house?
No. We usually use a 20 ton grab lorry to remove your existing surface. If a skip is used it is generally gone on the same day.
Your driveway, pathways and patios are the first impression visitors will gain of your house. So in this respect, quality definitely matters! Our concrete driveways are laid using premium-quality material and quality techniques. Your Multiprint driveways product will enhance your property and give you an area that is almost maintenance free.
The Selection Process
You will begin the process of redesign with one of our expert surveyors. Together, you will agree a pattern and the finish you would like to your product to have. Our surveyor will show you a range of driveway ideas or patio ideas, to help you select the design you love.
They will measure the area carefully and talk to you in detail about your ideas and the feature you wish to incorporate. Only once you have designed your perfect driveway or patio will we offer you a no-obligation quotation for your approval.
The Installation Process
Whether in Sidcup, Bexley or Dartford; our technicians will arrive promptly and be ready to answer all of your questions. Installation will begin with the full excavation of your old driveway. We dig down to the soil base beneath so we can lay a new sub-base foundation. Your concrete pathways or patios will begin the same way, from scratch, as if this is the first path or patio to be laid.
It is important that your new driveway or patio has a solid base, to avoid cracking or subsidence. The sub-base foundation is compacted and then up to 5 inches of concreate is laid. It is then that your chosen colour is applied, before your chosen print is applied to the surface.
Once your chosen Multiprint driveways print or patio print has been applied, the installation is left to cure. Then, depending on your selection, your driveway will be left matt or sealed with a sheen or gloss finish. This finish will give your driveway added protection against oil or diesel stains.
Secure Your Multiprint Driveway or Patio
Upon selection of your product from our range of concrete driveways and concrete patios, you will be asked to pay a 10% deposit to secure your installation date. Your technicians will work for a day on your driveway or patio and then will ask you to make a further payment. Once the installation is complete, you will be asked for the final payment.
Interested? Begin this simple process today.